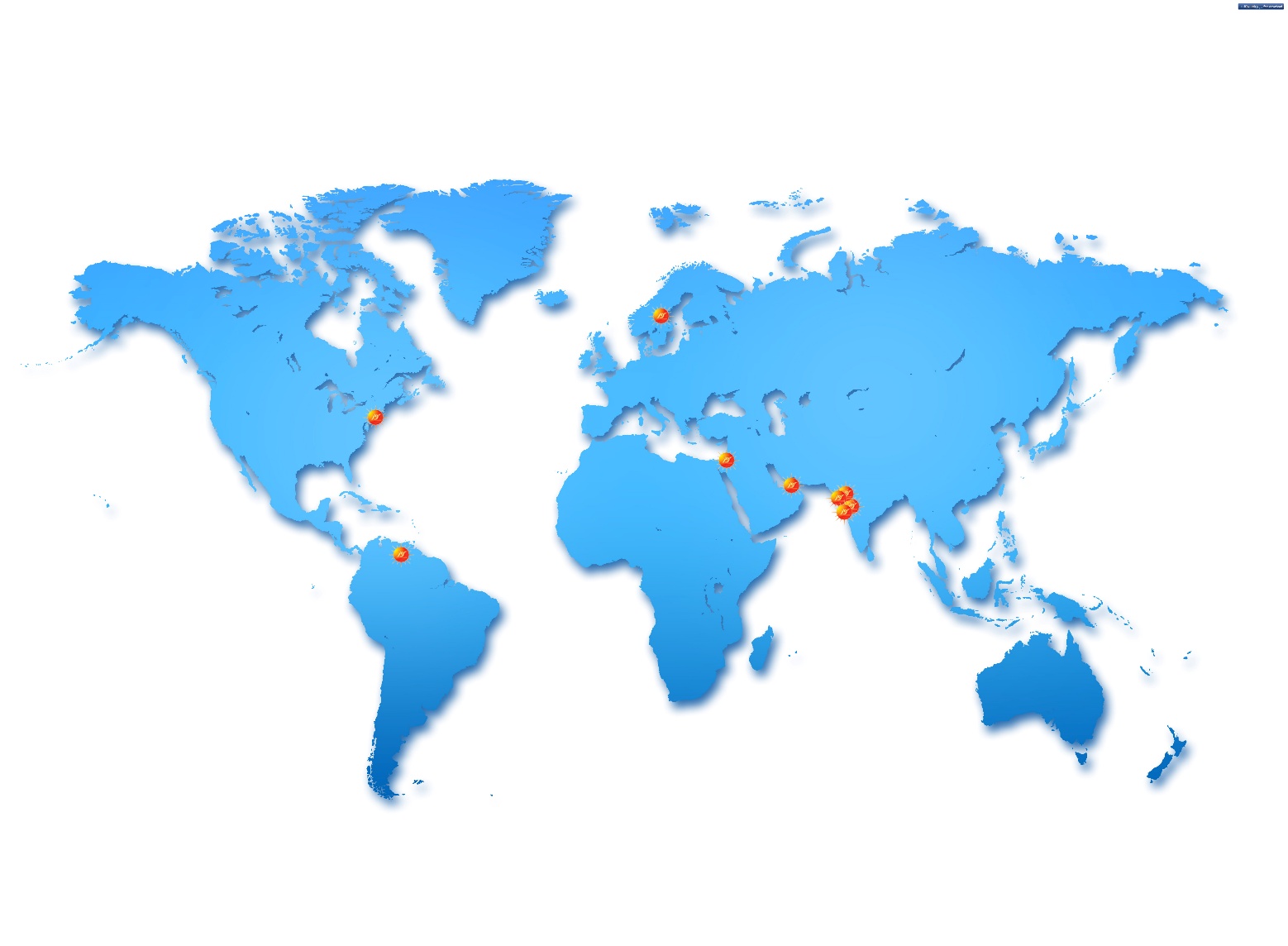 Export Division which handles all the international clienteles of DVN GROUP for all kind of jewelry from Precious metal to Base metals and fashion accessories of plastic and cloth and all different material used in fashion industries world wide

A Special brand for products mainly created for Europe and America, this brand covers all the clients from Europe and America with its high quality products like Rings, Earring, Bangles, Bracelets, Pendants, Necklaces in Gold and Sterling Silver as well as in brass and alloy with Diamond and CZ of various quality with excellent fine finished products.

An ERP based Software used in multiple industries for their E-Commerce, B2B Sales and Marketing, Factory internal transactions, Accounting and Management Solutions with user friendly based interface
!! Where quality counts first !!
DVNGROUP a leading Diamond Studded & Plain Gold / Platinum Jewelry, & 925 Sterling Silver Jewelry, as well as Fashion & Hi-end Jewelry plus all kind of Findings manufacturers.
In DVN we develop bespoke jewelleries, with all kind of designer styles as per clients given instructions. We have skilled artisans to produce hand & machine made Jewelleries as well as Jewelry Findings locks & Links, Lobsters, clasps and accessories. We are specialised in brass / Alloy / gold plated both handcrafted & machine crafted Jewelry.
DVN GROUP has been member of World Women's Empowerment Organisation member we have our one office been completely handled by female staff only.
DVN GROUP is Brand Ambassador of ALIBABA for the Jewelry Category&member of various Indian Government recognised Trade Associations including:
FIEO:Federation of India Export Organisation
CII: Confederation of Indian Industries
GJEPC:Gem Jewellery Export Promotion Council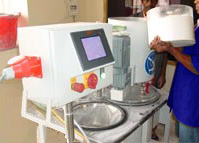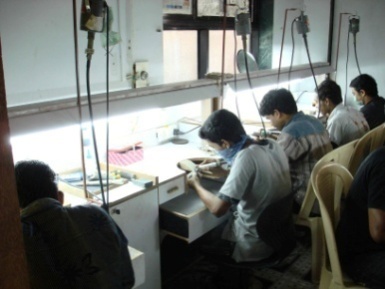 Our sophisticated infrastructure is exploited with state-of-the-art equipment and technology; specially trade in from Germany and local (India) to fabricate a variety of machine-made and hand-made costume jewellery. We are specialized in producing Gold &925 sterling silver jewelry Diamonds or CZ studded or plain jewelry manufacturing, like rings / earrings / pendants / bracelets / bangles / necklace etc. One of our specialised department in our factory is for Diamond Cut Bangles enriched with CNC / LAZER techniques which are sold worldwide with lot of appreciations from last 4 decades on our business tenure as well as we are producing large number of specialised designer jewelry for big brands in Europe and America.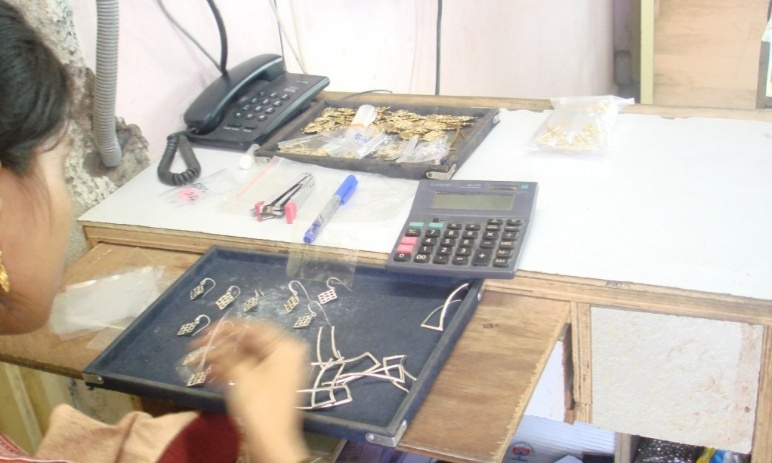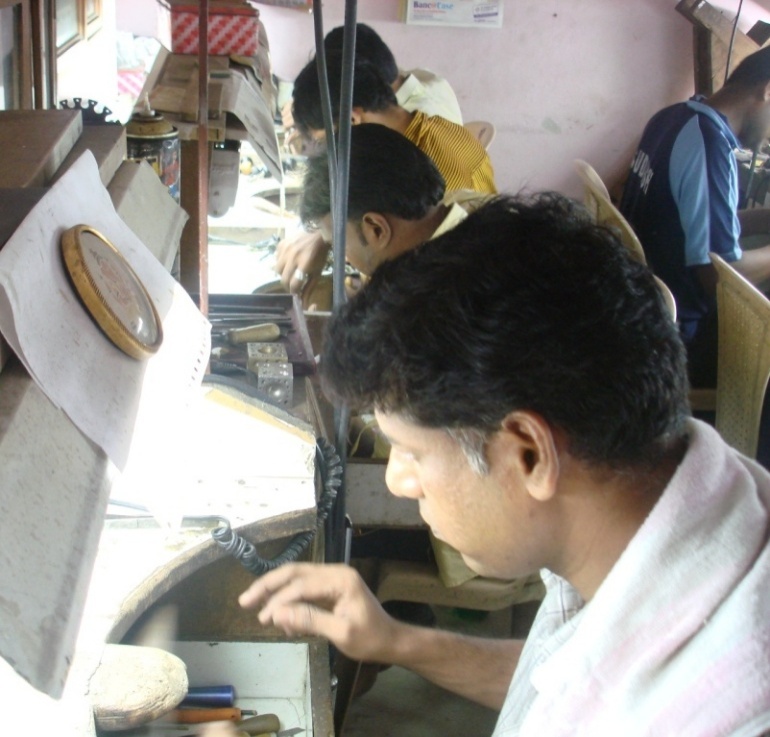 All production is processed through strict critical path procedures in all its factories and its services also include a non-disclosure contract of design for offshore manufacturing of any designs in anyother division till the contract does not finishes.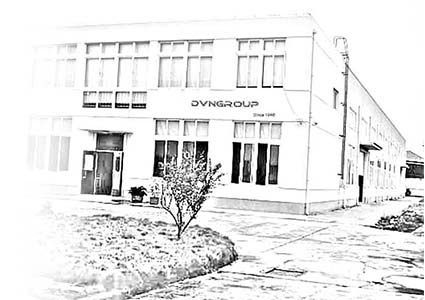 Our manufacturing operation consists of two deliberate units spread over 90,810sqft of which one is located at the industrial zone of Dhanu in Maharashtra and second in the heart of Ahmedabad Gujarat, employing total a dedicated work force of over 3870 skilled workers and having an in-house production capacity of 65,97,000 pieces per annum. Moreover comprise numerous contract based freelancing factories for more support for the additional production strength.
DVN GROUP has its MANUFACTURING UNIT in DAHANU & AHMEDABAD, in Gujarat, INDIA and it has Head Office and sample manufacturing unit at MUMBAI, MAHARASHATRA,INDIA
DVN GROUP therefore has the capacity to deal with any multiple orders, and does so on a regular basis. DVN GROUP has strict quality control procedures in place to ensure the highest standard of quality on all its production and has warehouse and distribution centre in Mumbai - INDIA.
At its headquarters in Mumbai, India, DVN's employs some 45 staff and has an experienced and technically efficient Staff including designers, Model Makers, sample machinists, quality controllers, and production and dispatch managers to handle the various transactions between all the factories. Here we conduct all the conversations of client's orders and focus on providing the best and up to mark service and satisfactions to clients
Following strict critical path procedures, the team is expert in dealing with most International Wholesalers and Retailers online clients' specific jewelry specifications, labelling and dispatch requirements.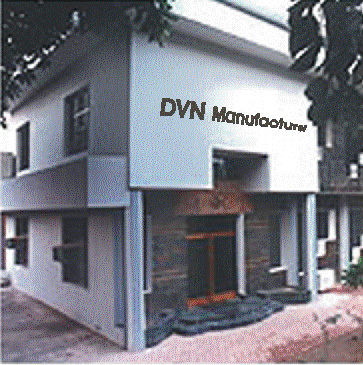 This HQ houses:
Sample line
Design Studios
Accounts Departments
Hand Sketch Designers
CAD CAM Department
Model Makers
Back Office Department
Marketing Department
Boardrooms
And IT Department
An efficient in-house product development team uses the best technological support services such as CAD/CAM, to deliver strikingly beautiful jewellery which captures the essence of contemporary and traditional designs, and has rich experience in producing designer fashion costume & HI-end jewellery. With the standard product development team for the perfect quality guarantee, & market research and development designed for us to be modernized as per international standards.
| | |
| --- | --- |
| | DVN has achieved Certificate of Appreciation in BEST ASIA PRACTICE COMPETITION 2014 |
| INTERNATIONAL STAR AWARD FOR QUALITY in GOLD category in GENEVA -2012 | |
| | Certificated of Nomination for LEADERS OF TOMORROW AWARDS 2011 |
| Innovative e-Businessman Award of 2009 Received From Asia-Pacific Economic Cooperation (APEC) | |
| | |
| --- | --- |
| | Received It from ALIBABA on the occasion of completing 10Successful Years of togetherness. |
| | Received from "GOLD AND JEWELRY GROUP" – DUBAI as one of the best leader. |
| | Certified as "Diamond Grader" from Antwerp Diamond High Council "The HRD Institute of Gemmology" |
| | |
| --- | --- |
| | |
| Were interviwed by Business Line News paper for the change in the market of Jewelry Industry on the Demand of Imitation Jewelry in compareto Gold on the basis of costing in Indian Market | Were interviwed by KHAJEEJ TIMES for the Jewelry Sales and import boost In DUBAI and Hong Kong trade ties as we were the key company with all the other companies while the foundations of Gold & Jewellery Group in Dubai |
| | | |
| --- | --- | --- |
| | | |
| Acquired the Certificate from Government of India in the Year of 1970 as a Manufacturer of Gold and Diamond Jewellery (Mumbai standing 123rd company in the list) | Acquired the Import & Export Certificate from Government of India | Acquired the Local Factory Municipality Licence from Government of India |
We are Different from our Competitors because here we believe in our catch phrase…
DVNGROUP®
"WHERE QUALITY COUNTS FIRST!!"
DVN has always been at the forefront of Jewelry Manufacturing Because It Always Produces EXCLUSIVE, ORIGINAL JEWELRY and has a reputation in jewelry industry from 1946 with it family business from 4 generations and has successful clients list which has seen DVN GROUP growing under their supervision and have been now sharing its legacy to its further family and business relations.
Our clients have some remarkable revert on our products"It looks like handmade fashion" we say it because it is. We create jewelry, we hand craft them and we have a characterin mind who we're designing for as our clienteles are first priority for DVN and Quality is counted first then any thing else.
Our company goal has always been referring to quality, growth, satisfaction, constantly concentrated in Client satisfaction and analysis on timely basis implementing the best steps which are mandatory to accomplish the desired quality. For this is why we are granted from our many clients which are kept as tag line like "Where Quality Counts First". DVN has a very good track record in services significantly known for its clients correspondences. DVN Always Keeps the Clients as their Priority first. For the confidentiality DVN Follows some strategies like:
1. NDA: All the points regarding the commitments given to the clients as well as a kind of understanding betwent clients and DVN refer to particular project of jewelry or any products which are related to sales like packing material, Product Photos and Videos, Deliveries
2. Copyright: Here we control use the content used for client either in their agreement, datasheet shared with DVN and online content as well
3. Design Security: Each and every design from rough sketch to final selection to CAD CAM Silver Master and Dies are the sole proprietary of the client and we strictly secure them in our servers as well as physical lockers which are maintained client wise

we are custom made jewelry manufacturers we iare able to provide the clients visualised design into real manufactured live piece. oem ODM, Packaging, courier, Official Documents, Schemes
We are rigorously ready to serve with the best possible services like 24*7 communication modes like WhatsApp, WeChat, email, skype, As being a ambassador of jewelry industry, we carry a huge responsibility of service, quality and communications to achieve smile on our client face. We compels our production team and get the best for opur clienteles. Being a member oif Alibaba.com since 11 years We have tried to show our presence by registering opurself in many B2B Sites like Global Sources, Exporters India, Trade India, India mart, Trade key, Indian Yelloe Pages, Sulekha Etc. and we have developed good clientele list with their satisfaction like Ital Steel, Willy Jhons, Mamignum, Top Beauty etc as well as client feedback from them.
DVN always follow the marketing strategy for both offline and online clienteles from the initial stage of inquiry to the sample preparation to the final production order completions, We revert to all enquires and quires raised by clients within 24Hrs. and update client with the details and quotations.
Our Marketing team always have an inter discussion on the topic for understanding the client query and requirement, and further forward the discussed information's to the productions department and also update the details to clients
Trying to fulfil it the query and get quotations prepared. Discussion on payment terms as client's suitability. Finalising the quotation and other important points like couriers and discounts Forwarding Proforma Invoice After the approval of Proforma Invoice, Sample gets prepared And then final production and delivery
DVN's greatest strength is its ability to supply the fashion market place with the richest variety of exclusive, wearable, and original glamorous designs at the right price.
All our designs are original, exclusive and protected by copyright and design right.
DVN has an excellent relationship with its Bankers due to its impeccable business ethics underpinned by its 50+ years of continuous trading. It is therefore willing and able to finance production of any quantity of orders.
We work on the Basis of LC and BG as and when required with all the possible Banks in Banks terms.
Our clienteles are comfortable with 50% advance and 50% before despatch which helps us to maintain ours as well as our client's reputation with Bankers.
Our Bankers are willing to provide us OD/CC facility ion the basis of our Transactions and we don't take it to control the product cost.
We have payment gateway facility integrated in our company website which helps our clients to make payments from their debit or credit account without any hesitation and this facility is active with all the major countries worldwide.
For further information on DVN GROUP, please visit www.dvngroup.org
Head Office :-
A- 23/24, PRANIK GARDEN,
ABV HDFC BANK,
MAHAVIR NAGAR, KANDIVLI – WEST
MUMBAI – 400067
Tel: +(91) 9819110826, 9819753399
Fax:+(91) 28627832
Email: niraj@dvngroup.org
Website: www.dvngroup.org